Duncan MacDonald

Jakarta 24 April 2016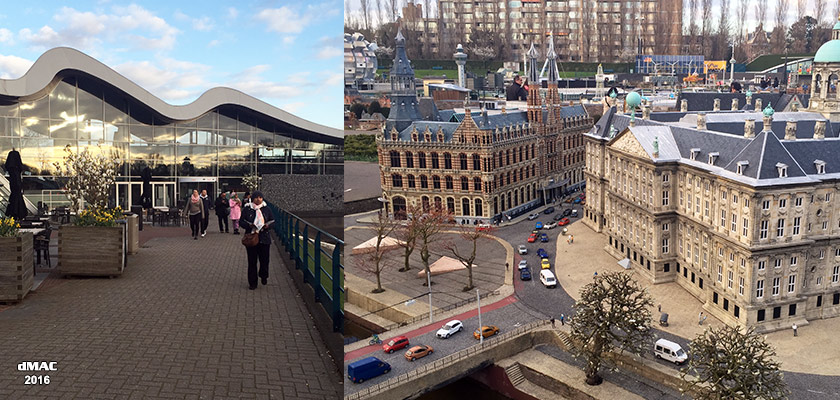 Madurodam is a miniature park and tourist attraction in The Hague district of the Netherlands. It is home to a range of 1:25 scale model replicas of famous Dutch landmarks and historical sites.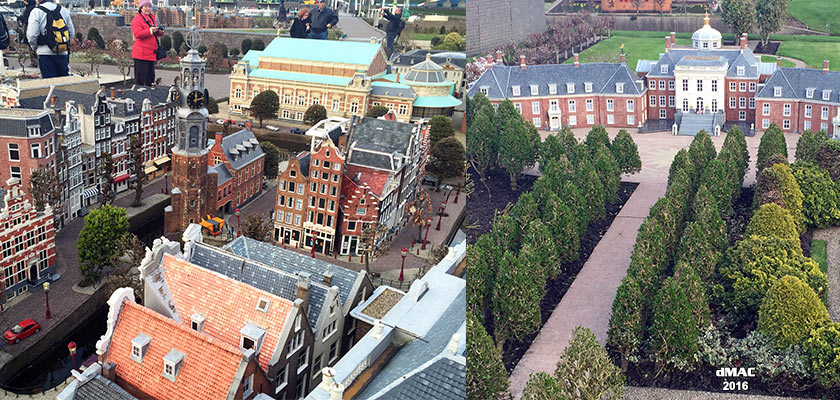 Madurodam was established in 1952 as a war memorial to resistance fighter George Maduro, who died at Dachau concentration camp in Feb 1945. The parents of George Maduro provided the initial capital for Madurodam.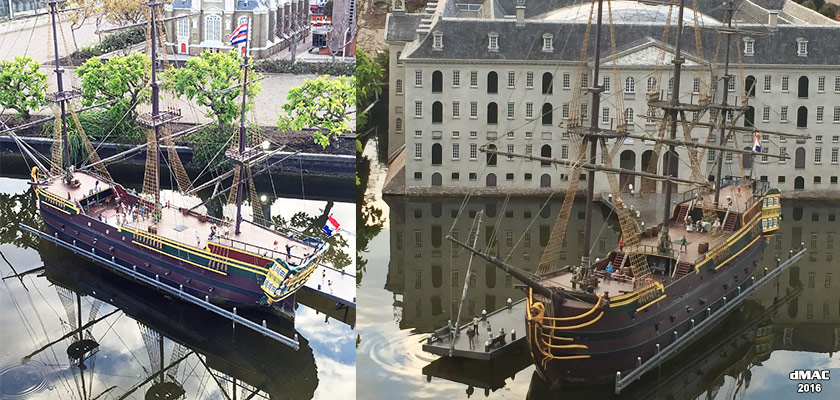 VOC: Vereenigde Oost-Indische Compagnie Dutch East India Company
A trading company founded in the Dutch Republic (present day Netherlands) in 1602 to protect the state's trade in the Indian Ocean. At the dock is a replica of the East Indiaman, The Amsterdam, a VOC ship that sank on its voyage to Indonesia in 1749. The company prospered in the 17th century as the instrument of the powerful Dutch commercial empire in the East Indies (present day Indonesia). It was declared bankrupt on 1-Jan-1800 and disolved by the new Napoleonic Government.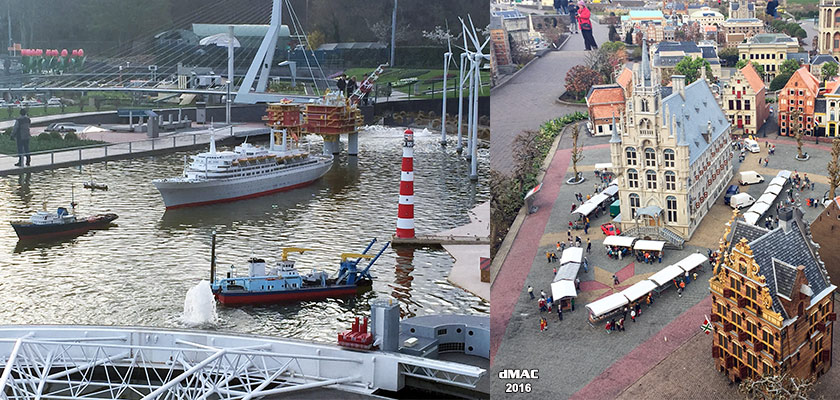 Delta Works: a system that protects the Netherlands from flooding.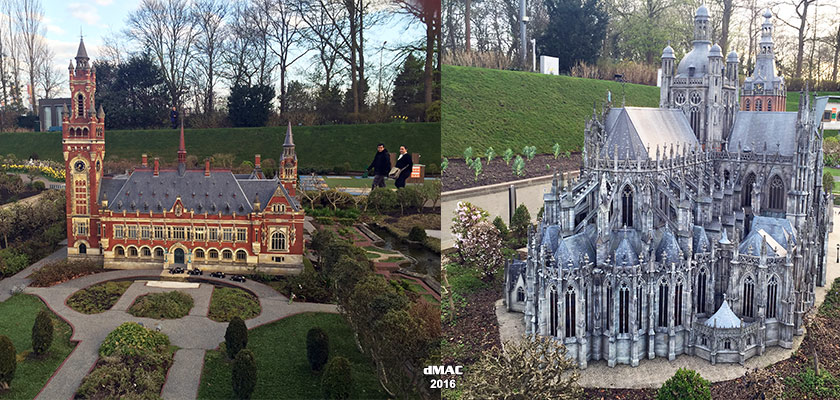 Madurodam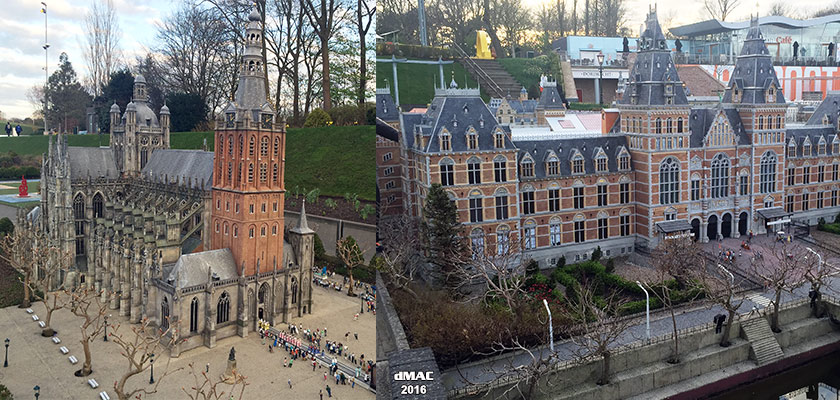 Basilica 'Sint-Jan' - Den Bosch
Construction began in 1389 and reached its present size 200 years later.
The 96 carved flying buttress are unique in the world.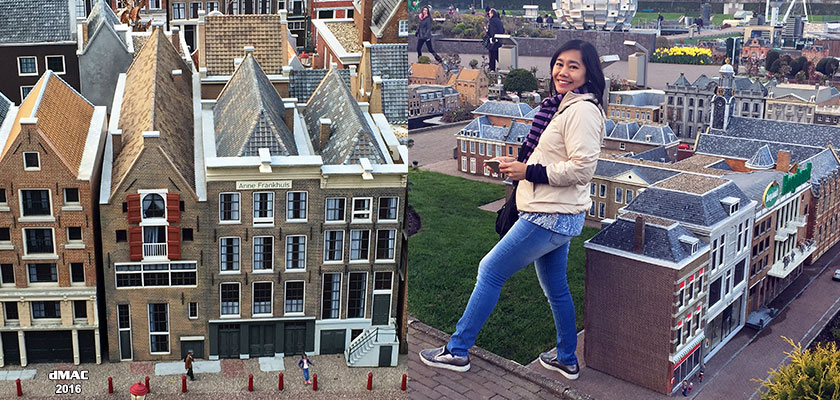 Anne Frank's house Shinta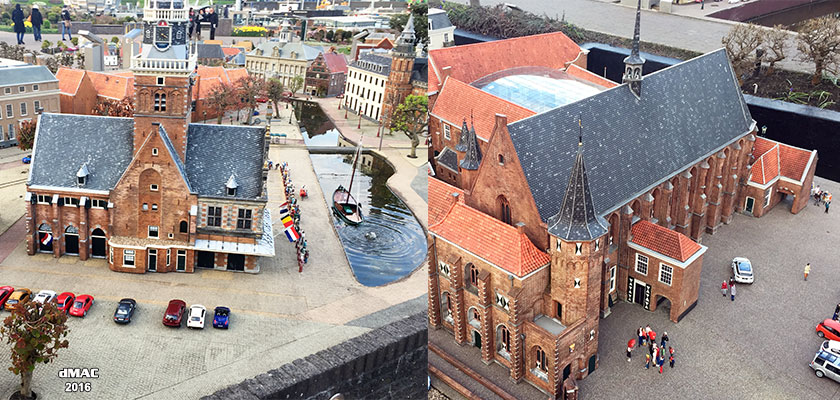 Madurodam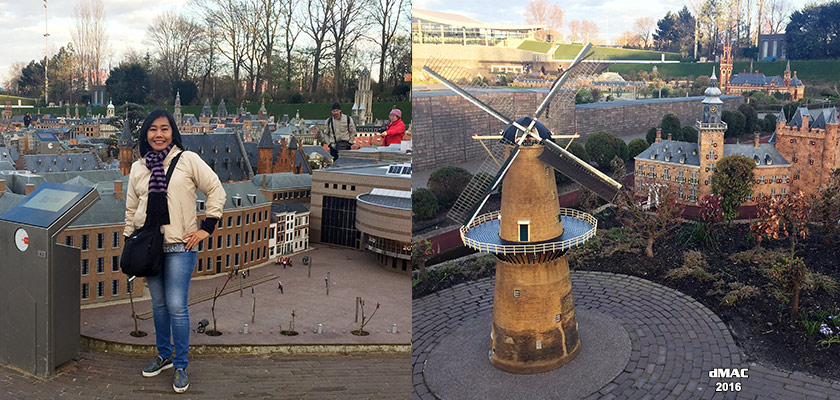 Shinta Dutch windmill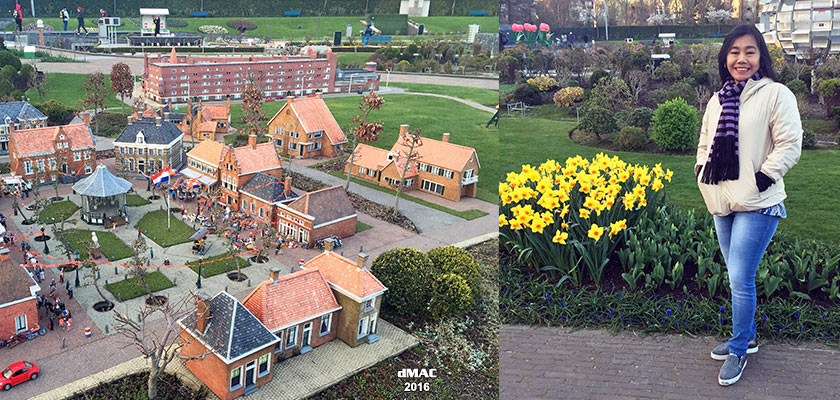 Madurodam Shinta with daffodils, again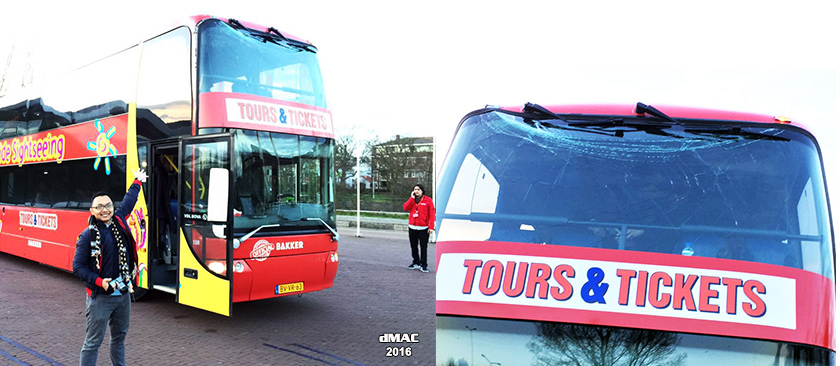 Bayu in front of damaged bus. Driver drove under overpass that was too low. No one injured.
It took 2 hours for replacement bus. Arrived back in Amsterdam at midnight.
Next day we flew home to Jakarta via Singapore
Home